Hi, I'm "Dr. Steve" Vasilev, a triple board certified practicing physician and the editor-in-chief of this personally owned site. In other words, no one sponsors this site silently in the background. So, I do not answer to anyone and report only the unbiased truth about natural, alternative and integrative remedies and cures as far as I can determine it, through trained eyes, from published world-wide mainstream and alternative medical research.
As a board certified integrative physician who strongly believes in guiding you to the best available therapy based on scientific evidence I have a passion to review medical topics across fields. However as the only physician in the United States certified in Obstetrics, Gynecology, Gynecologic Oncology and Integrative Holistic Medicine I have very special expertise in women's health and cancer therapies.
If I think some information or a product can help you, I will say so and why. If it is somehow related to an advertised product I will tell you that too. You will also find links to some of my own information products on this site, some free and some for reasonable cost, to help support this and other sites that I offer. There is a lot of garbage out there and you are right to be wary and even suspicious when it comes to your health.
You can read about me below but my core philosophy here and with my personal patients is "informed choice". My mission is to get the truth to you, untainted by "politics" from either side. What is the truth? Well, based on Mother Nature's laws of science there is a LOT that we know about how the human body works. We don't know "everything" but we do know enough to say what is most likely to work based on 21st century science. Mind you, while "double blind placebo-controlled clinical trials" are the gold standard for determining which treatment is best, the lion's share of medical practice is NOT at that level. The good news is that Mother Nature's sciences (like anatomy, physiology, biochemistry, genetics, epigenetics etc.) do not discriminate between mainstream or natural. Something is either plausible or not, even before it gets to proven or not. Armed with that knowledge we seek out and review the best solutions for you, mainstream and natural. This new wave of medical practice is called "Integrative Medicine", which will increasingly bridge the gap between mainstream and natural as we move into the era of "personalized medicine". We are not there yet, but inching closer and closer to individualizing treatment based on genetics, body type and things like that.
Remember there is a trillion dollar pharmaceutical industry out there running a lot of snazzy commercials and some doctors who over-prescribe medications. However, there is also a multi-billion dollar "natural remedy" industry on the other side which, don't let anyone kid you, is also quite interested in BIG profits. The truth is in between and there are many medications that are life-saving and necessary as well as natural approaches and remedies that you should be considering while seeking health.
My background
I'm a double board certified specialist physician, involved in teaching, research, and writing on advances in health care in both mainstream and natural areas. I've been online for about 10 years, so you may have seen me on About.com as their 2008-2009 Ovarian Cancer Guide, or as an Expert status author on EzineArticles.com, or on Google Knol…..and on and on. Actually, you can pretty much find me all over the internet getting the word out on both natural and mainstream remedies and research in a balanced integrative way, including women's health, cancer care and more. I believe in integrative cancer care specifically, but before you judge or approve this statement read about what Integrative Cancer Care Cureology-style actually is.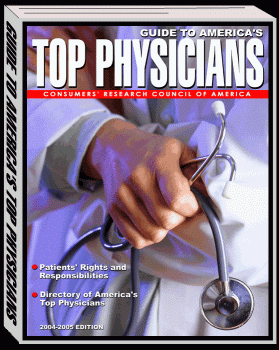 I have a medical degree from the Keck School at the University of Southern California, where I was elected to the Alpha Omega Alpha national medical honor society. I completed my residency and fellowship training at the USC-Los Angeles County Women's Hospital and the USC Kenneth Norris Comprehensive Cancer Center. So, I am board certified by the American Board of Obstetrics and Gynecology in both Obstetrics and Gynecology and in Gynecologic Oncology, which is a sub-specialty in women's cancer care.
Over the last 20 years I have taken care of patients just like you in all possible settings. I have taught and been a faculty member at three major universities and cancer centers, including the City of Hope Comprehensive Cancer Center in Duarte. I am currently clinical Professor at USC and UCLA, and affiliated with UCIrvine in research.
I've been listed in Best Doctors and Top Physicians for quite a few years running, but that is not the most important part. At the end of the day, the most important part is that I have taken care of patients just like you for many many years and have a lot of solutions that are either on this website, or will be soon. So, while all these credentials hopefully prove that I am who I say I am, you will see that what I have to offer are personal solutions for many problems…..solutions that actually work. Or, if there is no good solution, you will find out why and where to look for at least some help. Even more importantly, I have made a lot of important observations about what CAUSES conditions like cancer and heart disease over the years. In the end, prevention wins out!
Why Am I Online?
On a personal note, my interest in health care, and cancer care in particular, started about 30 years ago when my dad died of cancer. I watched a very painful but thankfully brief battle which really did not include what I consider to be a holistic approach to give the best chance for not only beating cancer but also maintaining quality of life. All of my training has at its core the credo of helping patients achieve a shot at cures, while at the same time trying to provide tools for maintaining their spirit and soul.
My training background is not all mainstream medicine, called allopathy. I also attended chiropractic school, which I left after I realized that my full scope of practice to help patients would be limited. At that point I had already been involved in advanced cancer research and care, for example. Anyway, chiropractic school kept my mind open to alternative and complementary care options. Also… and this is important…. I have spent years of extra time taking advanced University level courses in nutrition and biochemistry. All of this diverse background and training helps me help you separate truth from fiction and realistic integrative hope from quackery. You should know what is most likely to help you and what the risks are before making an educated decision.
As my team and I continually improve this site, I know you'll find the information you need to stay informed and choose the right path for your optimal health. Remember, the truth is out there. Seek it, seize it when you see it and choose wisely. You'll find all the tools you need right here.
A brief word about "politics"…
My team and I are just here to help you seek out the truth in prevention and treatment. We're concerned with practical help. Other than the occasional rant that I'll permit myself on this topic, we'll leave other sites to duke out the politics of medicine as well as whose grandmother the FDA arrested or beat up today. Okay? Enough said on that.
Here you will find balance and objective documented TRUTH. So all statements, to the best of our knowledge, are backed up by some kind of factual evidence and not fiction or conjecture or opinion. Although we welcome comments everywhere, we don't rely on cheesy "before and after" treatment testimonials since we all know they can be faked and misleading. Remember, everyone is different, but there are common physiologic and metabolic processes that are the same in all of us. We are seeking what works, not miraculous once-in-a-blue-moon solutions. If the facts are not there, but there seems to be some plausible basis for use of this or that, we'll tell you. Most importantly, if something can harm you we will most certainly bring that up as well. The point is that you might as well try what is MOST likely to work first and work down the line, not the other way around or by guessing or randomly listening to "experts".
Friendly Warning:
Remember, in the end, it's your body….your choice! But PLEASE, stay informed and when it comes to your health, keep your eyes and mind open and sharp. There are plenty of unscrupulous 'dirt-bags' on this planet that are tickled pink to take all willing suckers to the cleaners. There are also plenty of well-intentioned but woefully under-informed folks that can mislead you. Even some "experts" are not so expert when you look carefully, or their qualifications are simply weak.
If you have a health problem, or are trying to prevent one, you simply cannot wade through fact vs. fiction by trial and error. We will do our best to help you avoid it by providing as much information as we can about what works, what doesn't, and on what basis we say that. As always, I invite constructive commentary, and/or help us get the word out through our open comments areas and social media. Please feel free to Tweet and otherwise mention anything you see on this site.
Warmly,
Dr. Steve
Steven A. Vasilev MD MBA FACOG FACS FACN ABIHM
PS. The material and opinions expressed on this site are solely mine, in conjunction with my editorial research team. They are NOT related to any of my present or former medical practice hospital or medical group affiliations, partners or employers, in any way. This site is also NOT meant to replace a trusted doctor-patient relationship. If you don't have a doctor you trust, find one!! They are out there and it will make it MUCH easier for you to attain and maintain optimal health.
PPS. CONTACT INFORMATION: You can contact us via the Email Webform and /or please review all of the disclaimers and additional policies on the bottom of the content columns. If you want to learn even more about me personally, just Google me…..I'm not too hard to find (-:
The vast majority of posts at Cureology.com, Cureology.TV and related site are written by + Dr Steve Vasilev. You can connect with me at Google Plus, on Twitter, on Facebook, on Pinterest, on YouTube and many other places online.